PART 6- A STRANGE NEW WORLD...
__________________________________________________________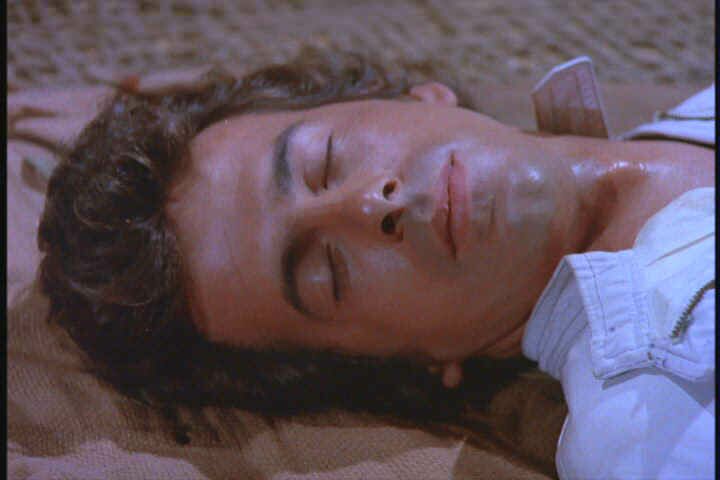 Burke is more restful in his unconscious state.
Virdon awakens and uses the wet rag to bring Burke around.
"Where are we?"
"I don't know."
"Watch that first step, it's a doozy!"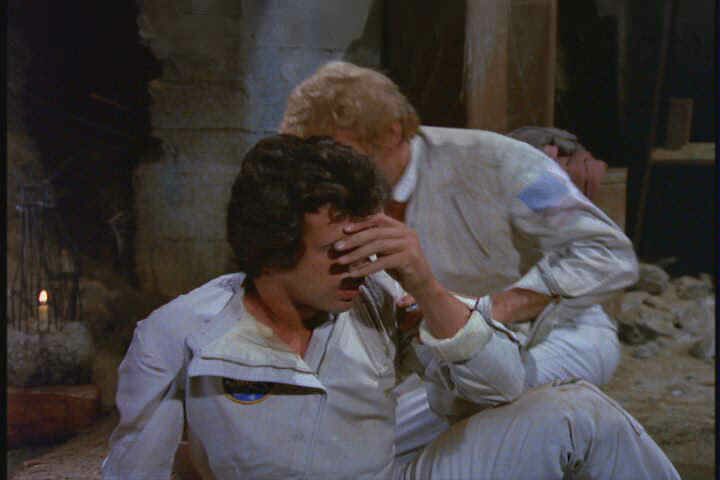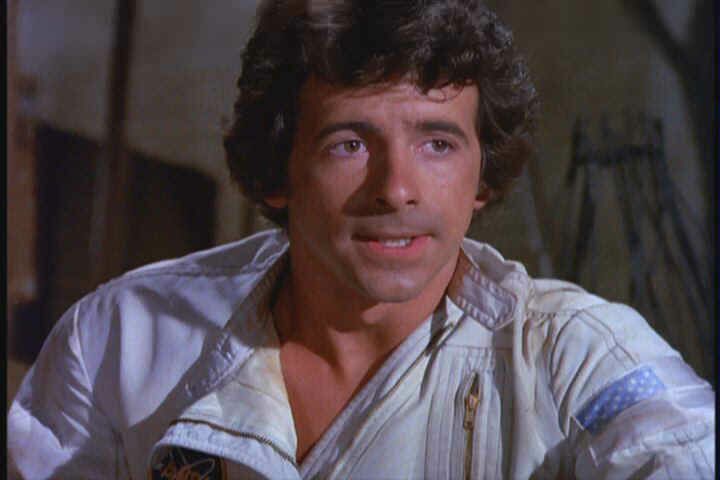 "Where's Jones?!"
"Quiet! Someone's coming!"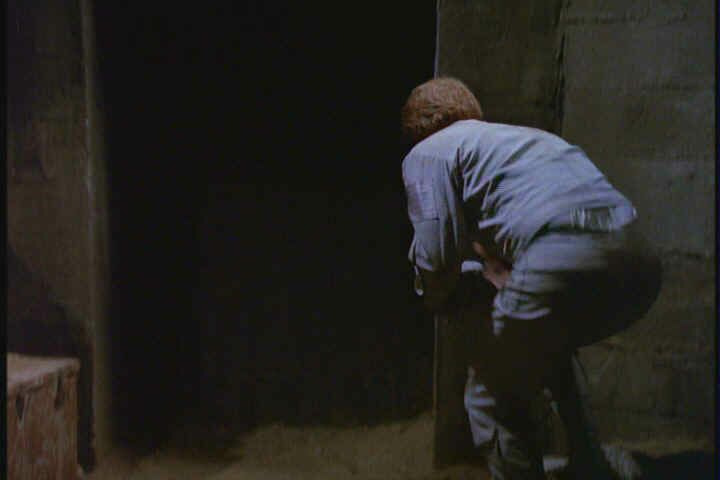 Virdon hides beside the entrance to the shelter and grabs up a rock to defend himself.
Farrow returns to the shelter, Virdon is ready to ambush him with the piece of cinderblock...
Virdon gets the drop on the old man who has returned with food for the strange humans and means them no harm...
Virdon and Farrow. Farrow quickly assumes a non-hostile pose to show that he means no harm...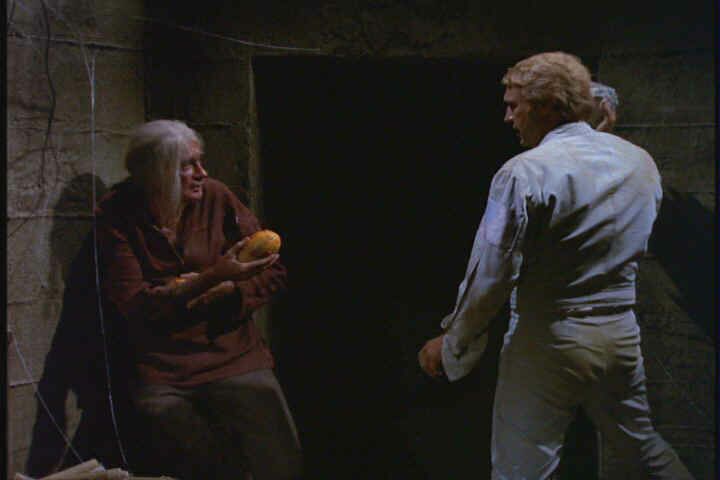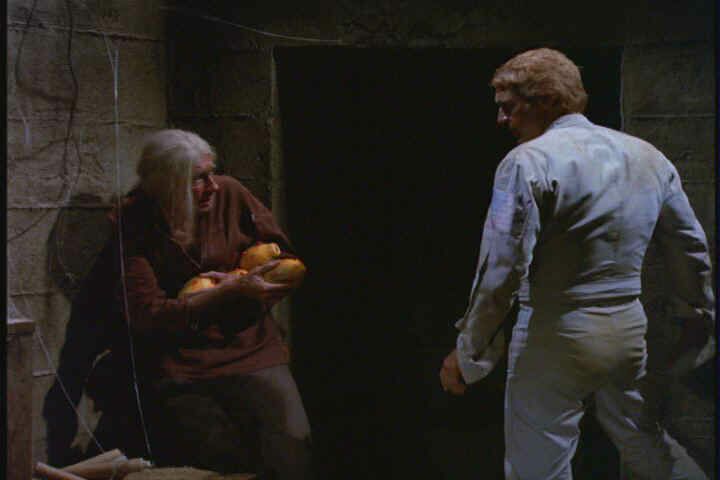 Farrow offers Virdon something to eat in a gesture of goodwill and friendship.
Farrow brings the astronauts some fruit, but it is fruit like they have never seen before.
Virdon begins to question Farrow about their situation. Where is Jones?
Farrow tells Burke and Virdon that the other human was dead when he found them.
Burke takes Jones' death hard...
Virdon takes it even harder.
Farrow says he must leave now to get the astronauts more suitable clothes. He says the clothes will protect them...
Protect us...?
Hey! Protect us from WHAT?!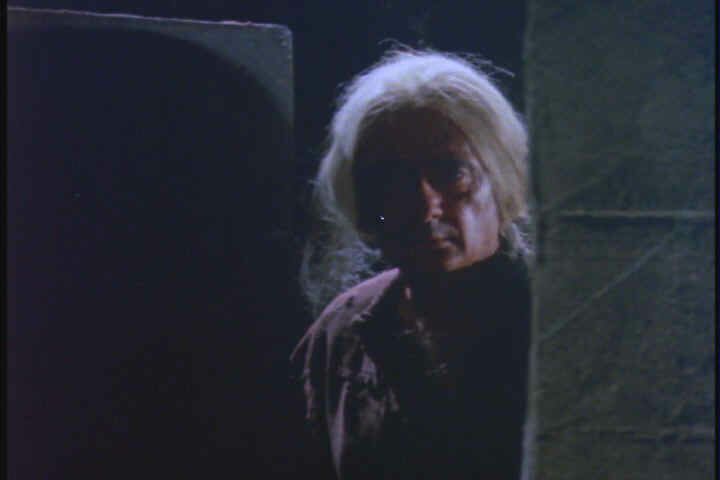 Why, from the APES of course...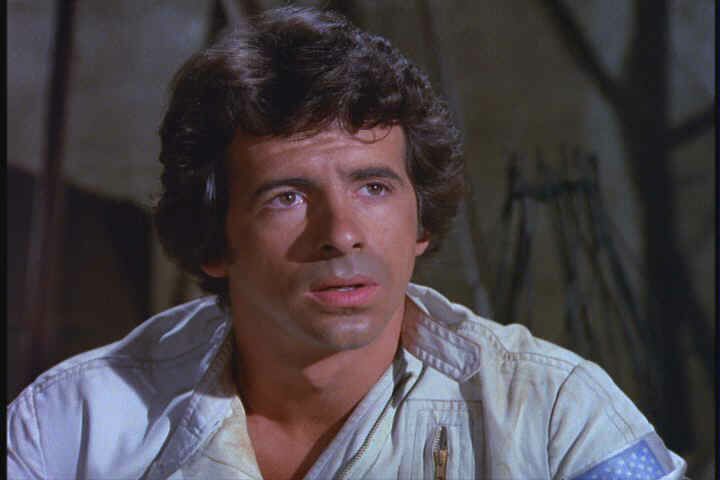 Uh...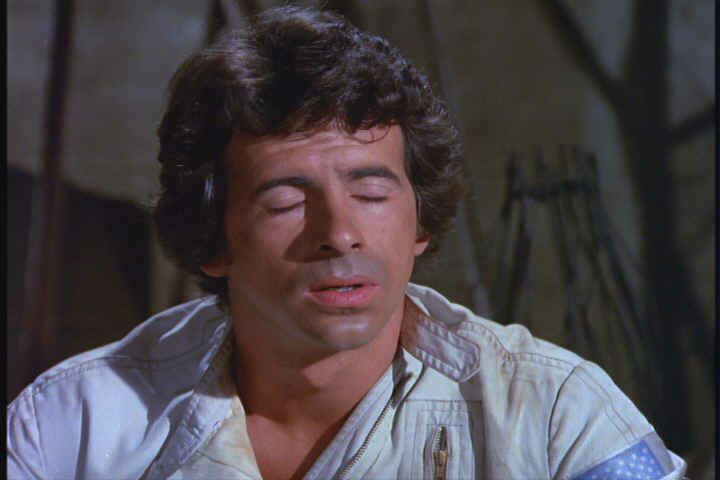 Uh...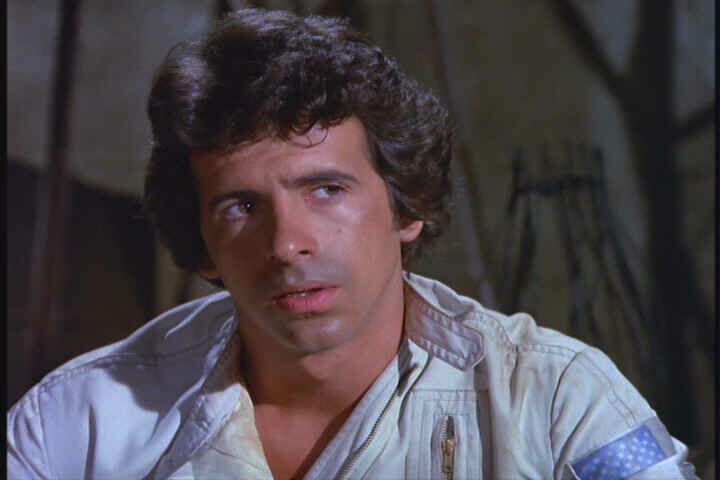 Uh... Did I just hear him say ... "APES"!?
That's what he said...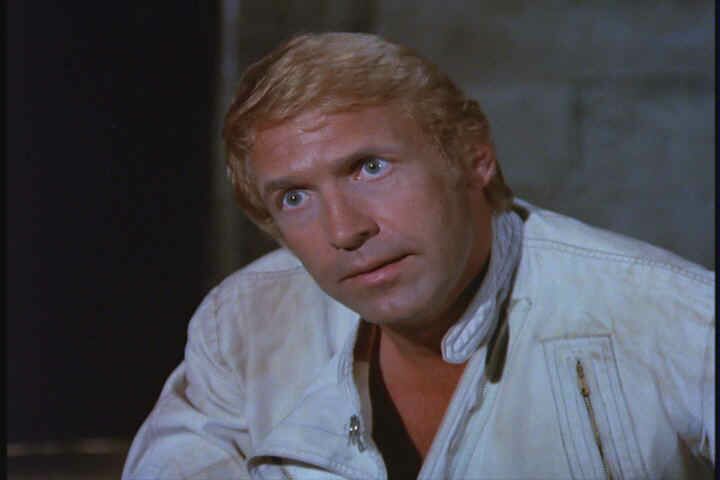 "Apes?!"
PREVIOUS / NEXT: PART 7- THE TRUTH IS DISCOVERED
_______________________________________________________
Questions or comments? Email ANSANAUT