PART 1- INTRODUCTION
________________________________________
ALAN VIRDON'S ANSA SPACECRAFT ENCOUNTERS A HASSLEIN CURVE NEAR ALPHA CENTAURI AND IS PROPELLED OVER 1100 YEARS INTO THE FUTURE.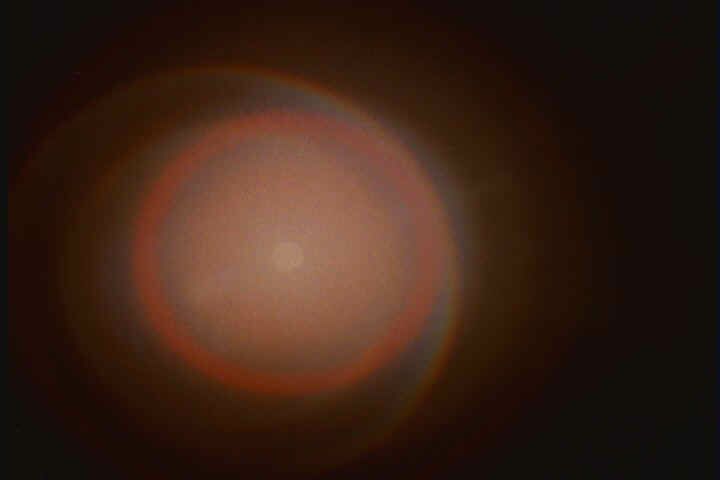 All three astronauts (it is assumed that Jones is doing the same as the other two) are looking out the starboard side of the spacecraft. Perhaps at the Earth / Ship time chronometer (which is located there as further pictures will show) or perhaps at some equipment on that side of the ship that is indicating their emergency condition. We know that the only viewports are straight ahead.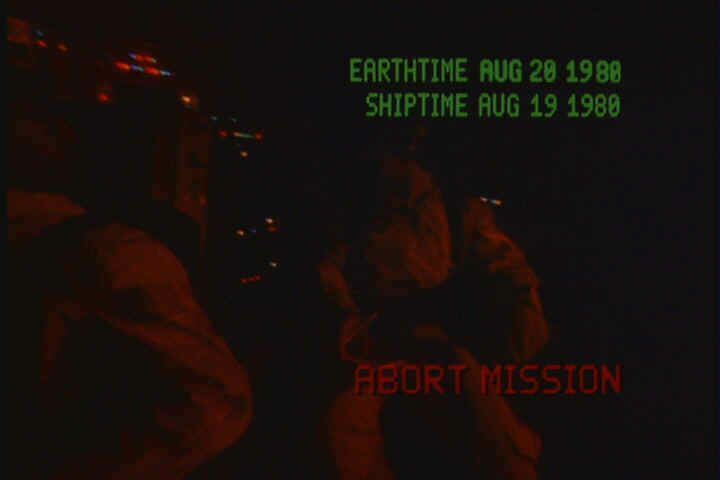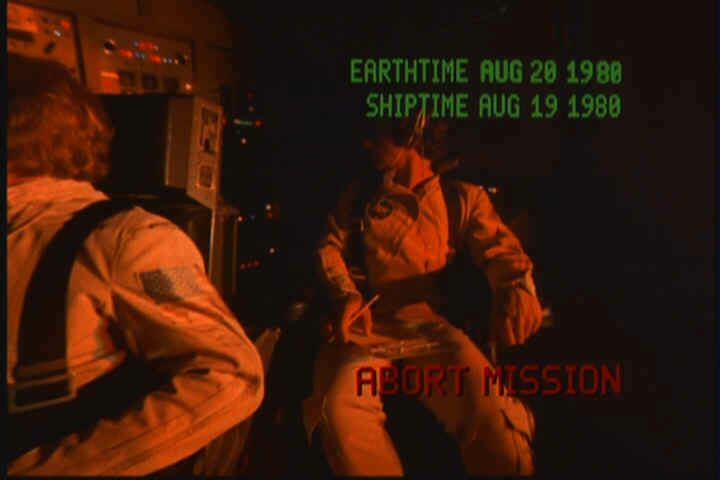 Virdon continues to look to starboard while Burke is entering data on some type of clipboard and is using some form of stylus to do so.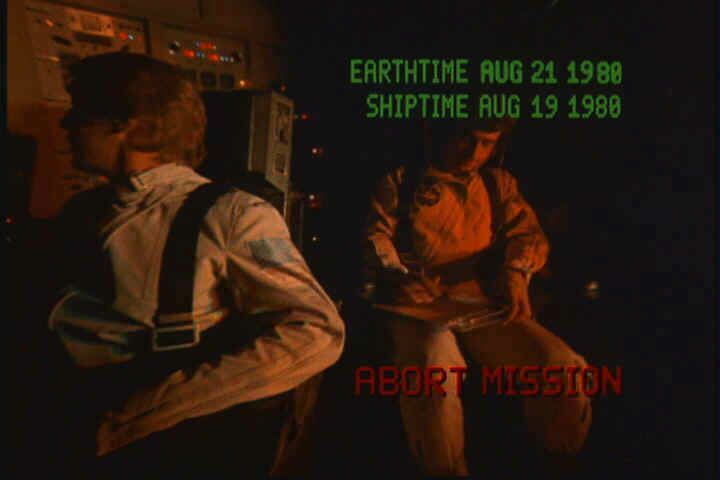 You'll also notice that Burke's chair is farther back than Virdon's in this shot, indicating that the chairs slide on tracks both forward and back, perhaps to reach different controls / panels without the astronauts having to remove their harnesses. What is also evident from this photo is that the chairs swivel, as indicated by Virdon's position and direction.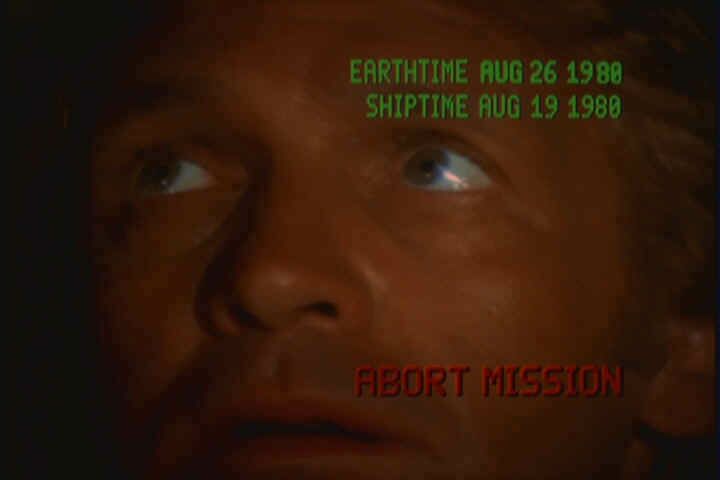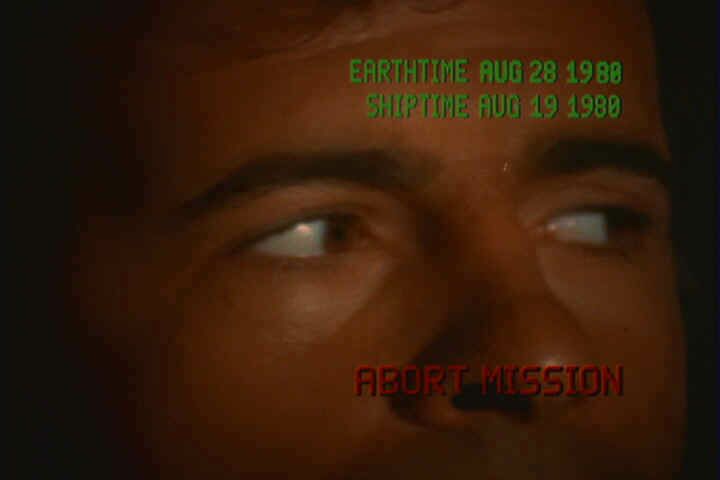 In this shot, Burke's chair is now moved all the way forward on its track into the 'flight' position.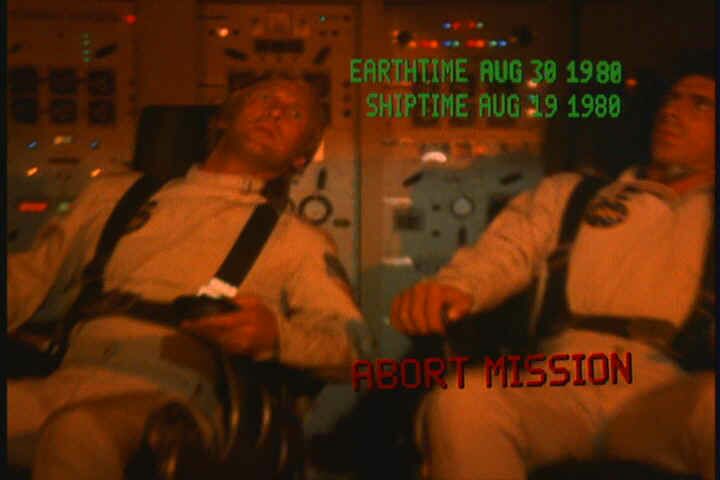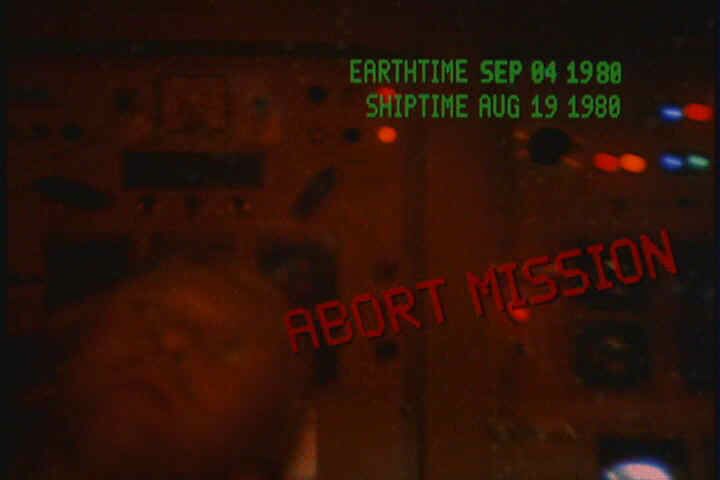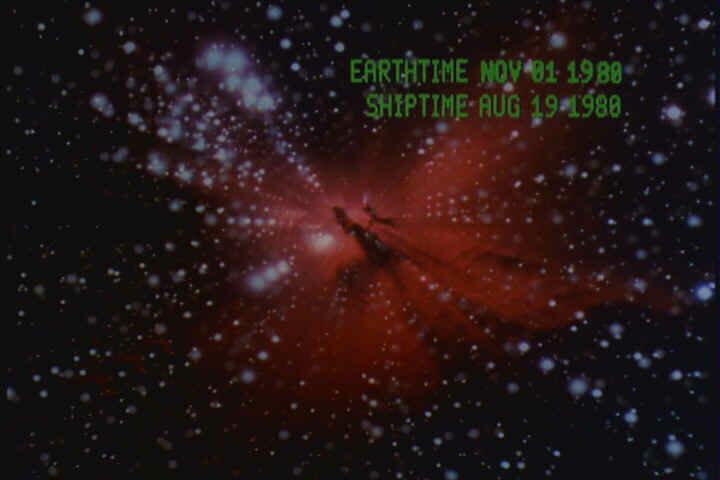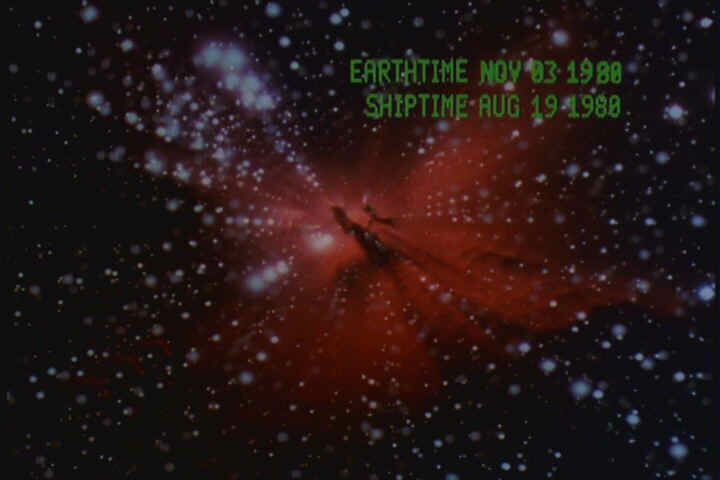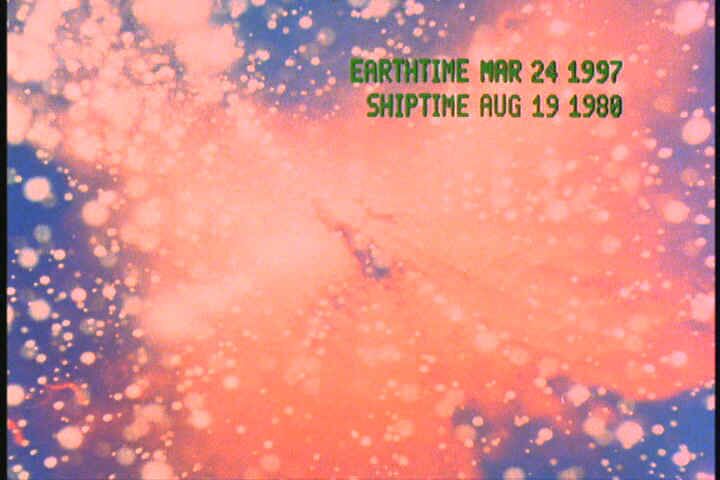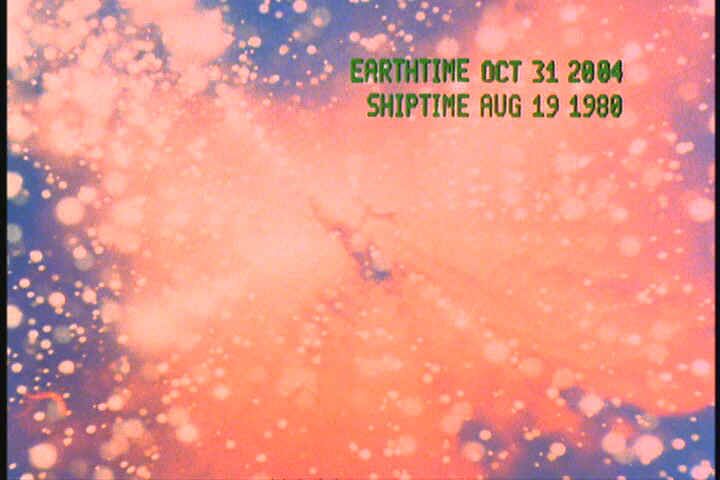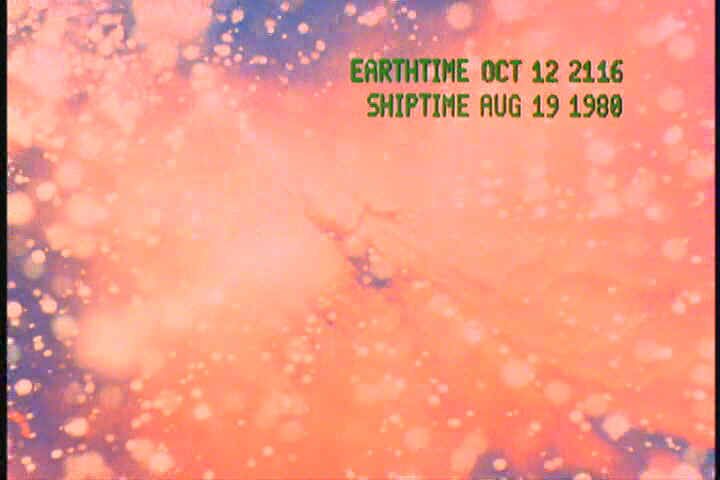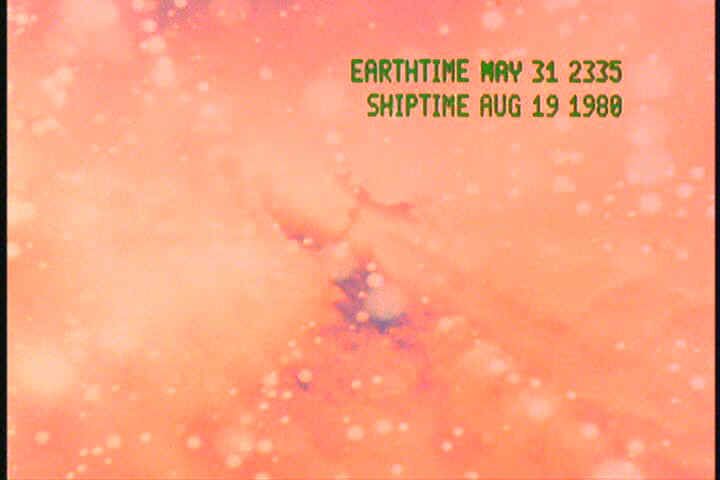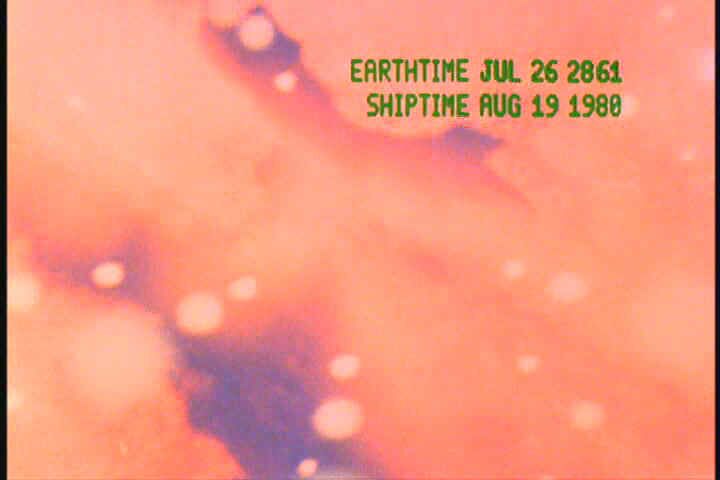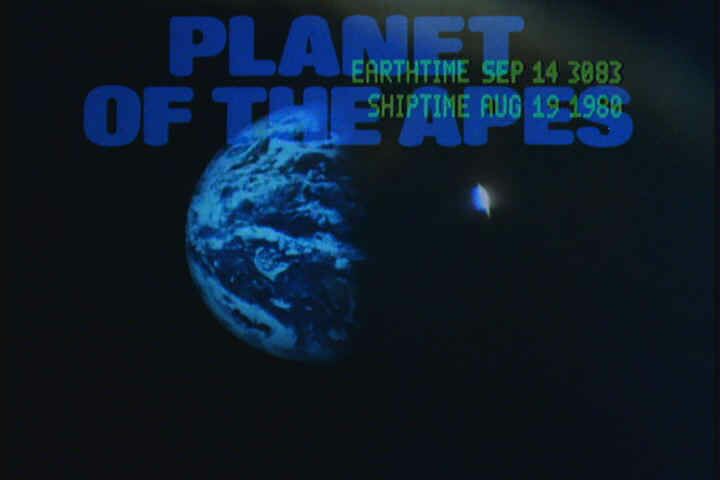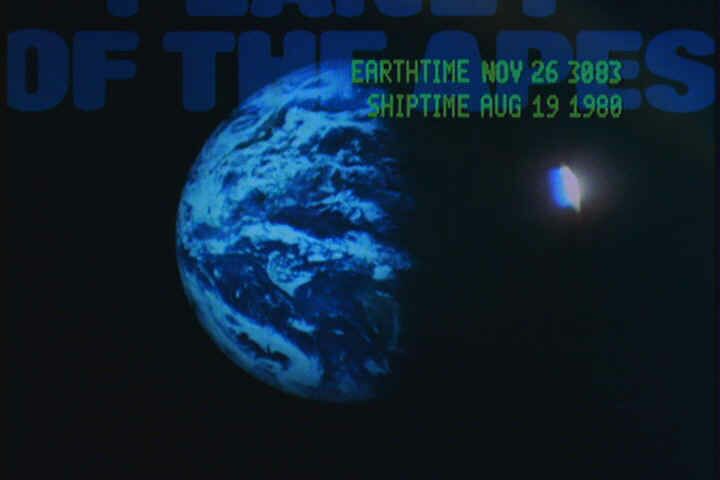 Here is something interesting... Notice the date is Dec 31 3083 in this frame below.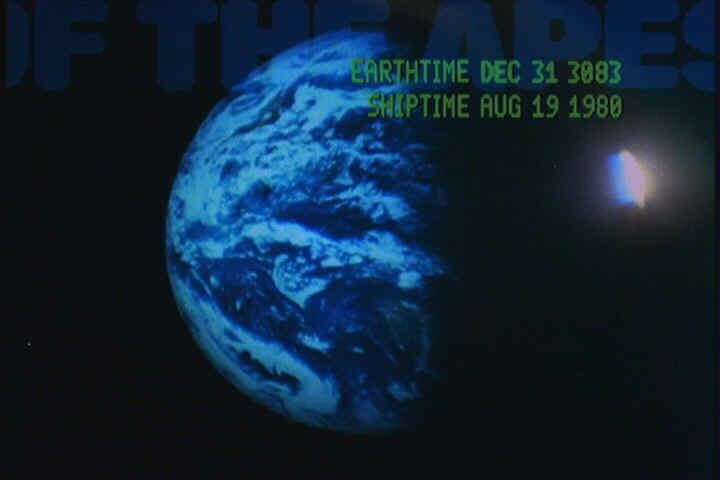 Look at this screen shot and then the one directly below!
The astronauts have gone from Dec 31, 3083 back in time to Dec 01, 3083.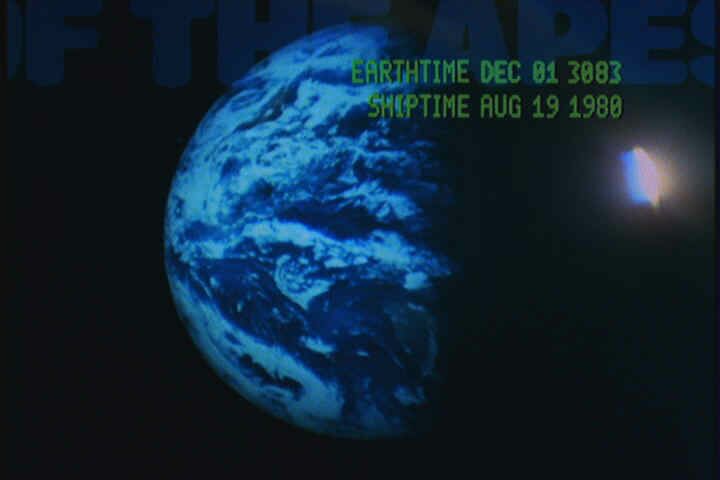 They then proceed to Dec 02, 3083 before jumping forwards a month and a day to...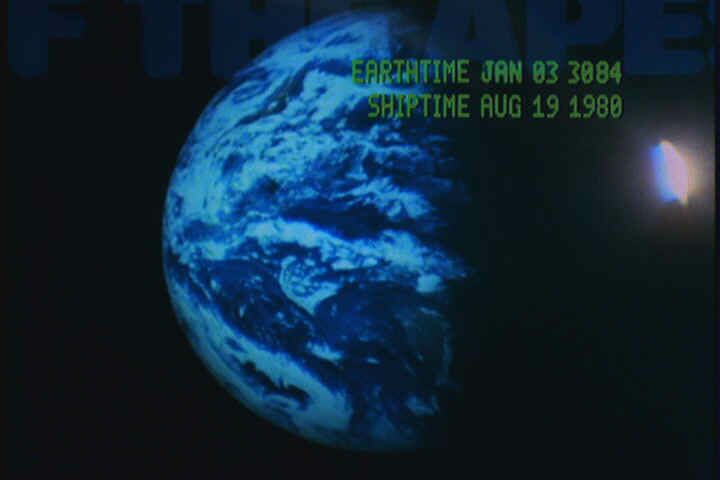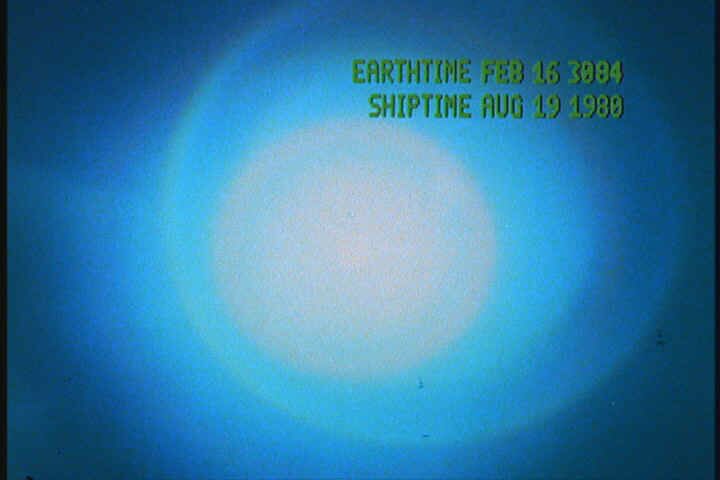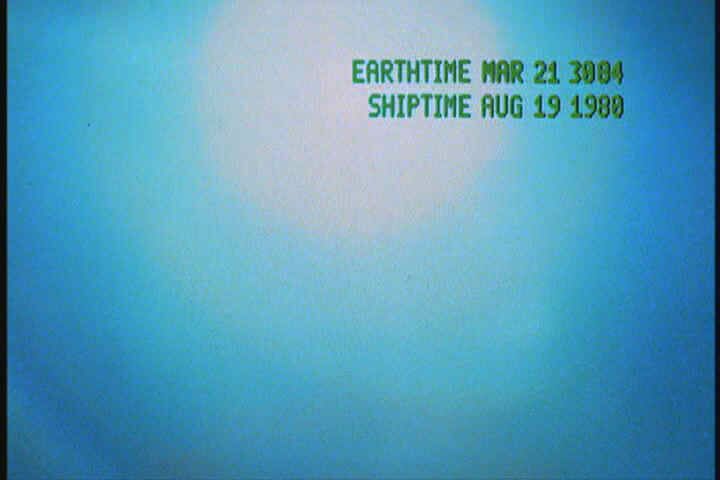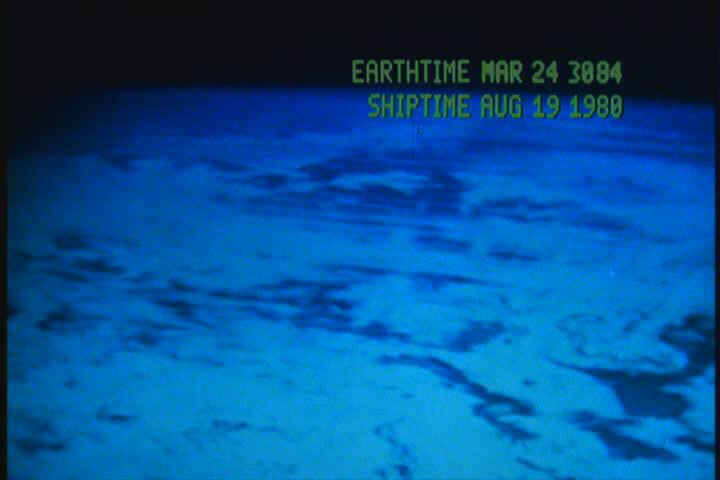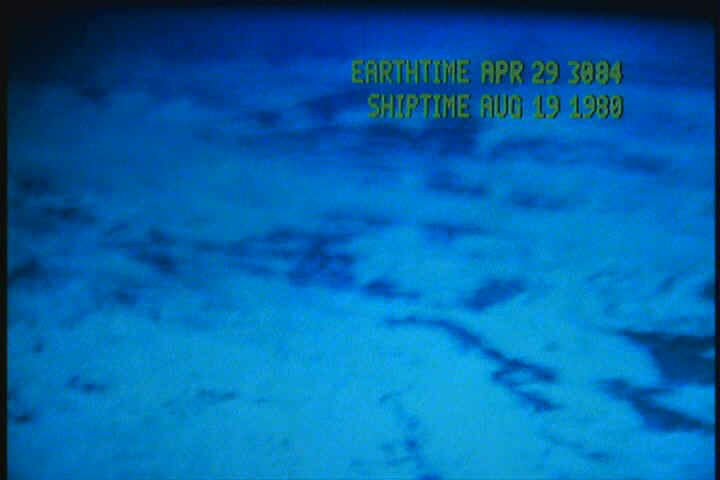 Well, hold on to your seats, because we are about to jump backwards again in time!
This time, we will go back 30 days (again), followed by a quick leap ahead.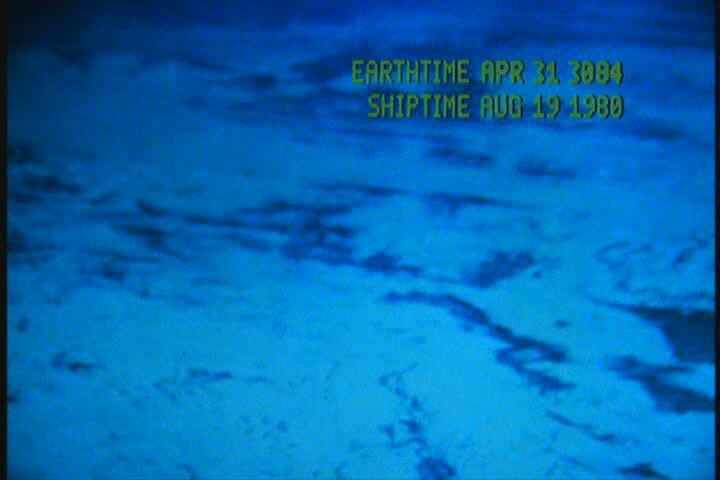 This warp has some strange fluctuations in it...
Thirty days before our last instant in time. Have we been thrown backwards in time as we are falling to Earth?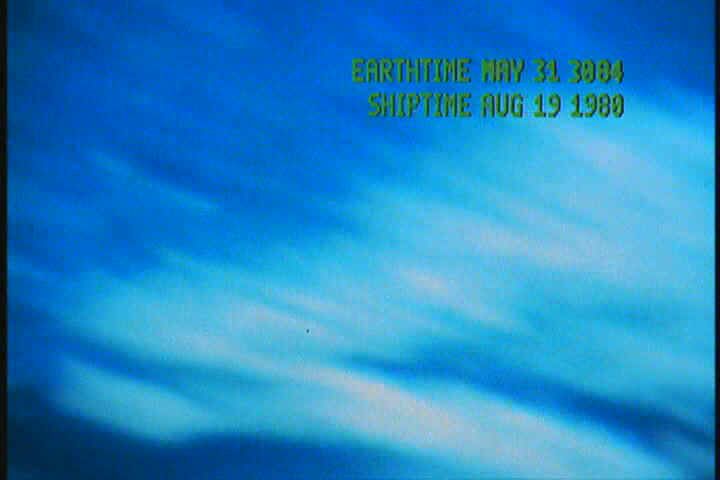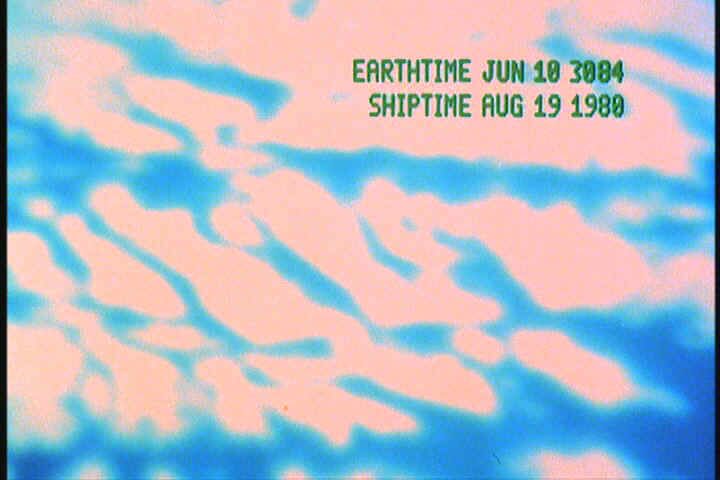 Is that Virdon's craft way up there in the sky in the upper left corner?
Probably just a spot on the film, but it does look interesting and has a similar shape...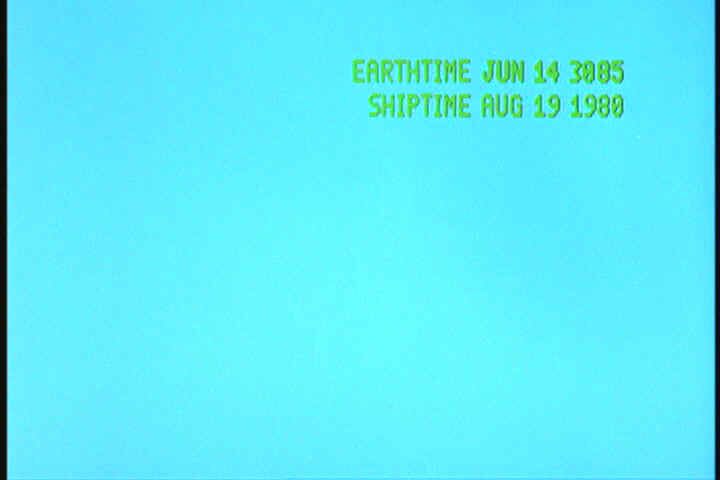 Notice: The shiptime has not changed one bit during this entire trip.
All of this took place in less than one day. . . subjective time or real time?
MAIN PAGE / NEXT: PART 2: ARRIVAL
_______________________________________________________
Questions or comments? Email ANSANAUT