ALBERTO LOPEZ'S
FULL SCRATCH BUILT PAPER & CARD

ICARUS
___________________________________________

Alberto sent me a few images of his home-made Icarus model which I initially first mistook for the Monsters in Motion kit due to the details. Noting the size, I was about to order one immediately. Then I started noticing some of the detail, and how the material wasn't plastic as such, but seemed to be more of a paper and card construction, which impressed me even more. When I asked Alberto for more pictures of his fantastic work, I received this reply from him along with these pictures. Enjoy!
Hi,
I thank you for your comments, I built it in 2001, I did about an hour a day. I made it in a small room, that's why it took me 3 weeks to build the inside of the ship. I used a lot of the pictures you have on your site (which I found on another site) and downloaded them onto my computer, then built the hull of the ship to fit the inside. I used oatag cardboard, paper, hot glue, clear plastic and construction paper. I then painted it flat white, added red and blue pinstripes. The burnt look was flat black spray paint which I I let dry then took thinner on a rag and rubbed it in and around the spots that needed it. All together it took five weeks. I also made one 12" (only the shell). The "ICARUS" measures 29" long and it has a 19" wing span. Thank you for writing back. I will look forward to seeing my pictures on your website.
Thx,
Alberto Lopez

Thank you, Alberto, for your hard work and for sharing with us your talent and another glimpse of this beautiful spacecraft.
Interior shot with seats, controls, and escape hatch.
Port side suspended animation chambers.
Starboard side suspended animation chambers.
Notice the reentry burn marks.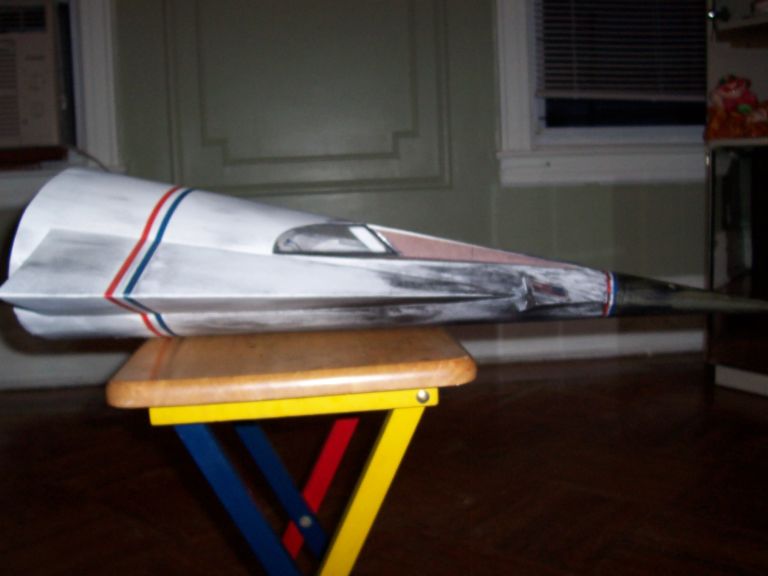 Side profile.
Forward oblique profile. You can see the interior through the cockpit windows.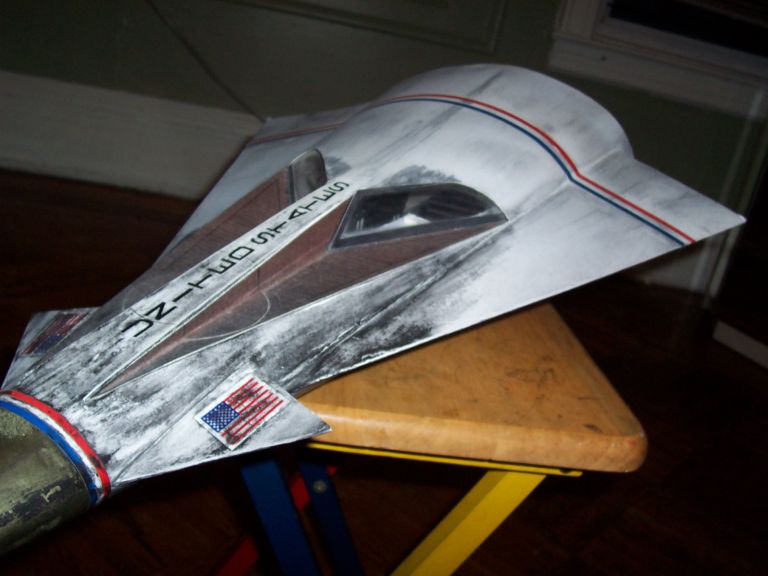 Another oblique profile shot with detail on the forward canards, flags, and hatch.
Bird's eye view of the model.
The artist, Mr. Lopez, and his model. The model is a lot larger than you imagined from the shots, isn't it? I'm guessing it is about 1/12 scale, give or take.
UPDATE! Mr. Lopez sent in these additional pictures of his model showing the details of the interior.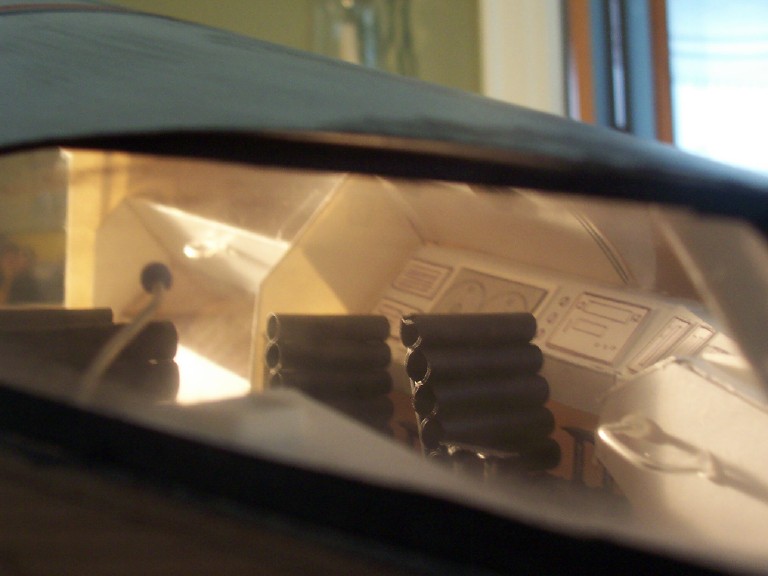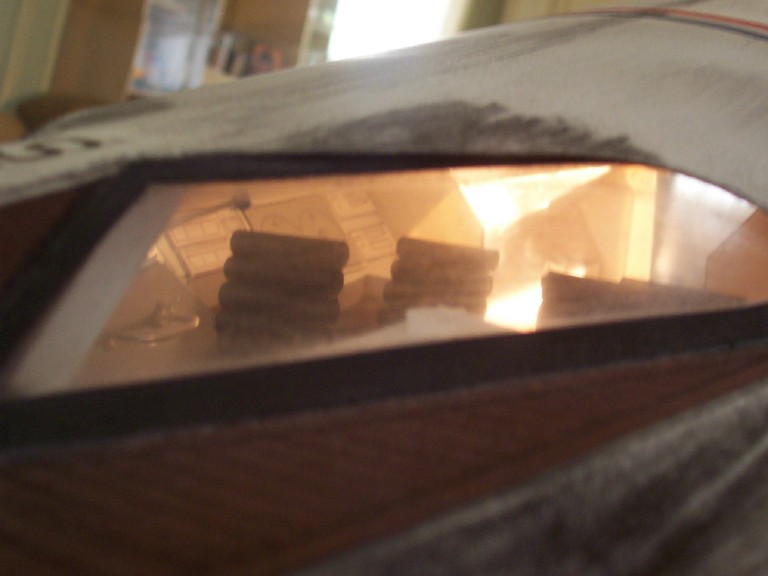 _______________________________________________________
Questions or comments? Email ANSANAUT