PLANET OF THE APES COLORING / ACTIVITY BOOKS
Submitted by Kim Huckaby
______________________________
Hi, I was reading on your website, ANSANAUT, that you were looking for POTA coloring books. I have five POTA coloring books in pdf files. I have attached these files here for you. Hope they are what you are needing.

Yours Truly,
Kim
Thanks, Kim!
Those are exactly what I was looking for. More memories from my young childhood. I had several of these books in the early 1970's when I was between the ages of 3 years old and 6 years old.
The tremendous success of the POTA movies spawned all sorts of commercial products in their wake, many of the products were geared towards younger and younger children which could have been a problem with the violence portrayed in POTA and the growing anti-violence on television movement that was taking place in the 1970's. What is interesting is the fact that the story had to be changed to protect the innocence of the children in the process. So ... no dead Stewart. Dodge gets hit on the head with a club instead of shot and both Dodge and Landon just ... vanish somewhere in the book leaving no trace. Oh, yeah, "Dodge" gets mistakenly renamed as "Hodge." The images of the spacecraft are kind of interesting as well but if you want to see a slice of the 1970's ... check out the picture of the ape smoking a cigarette ... in a children's book. I don't remember that in the movie. Enjoy.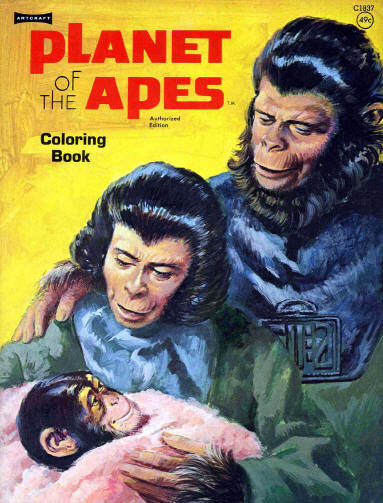 Artcraft, POTA coloring book, authorized edition, USD $0.49 cents
Circa very early 1970's.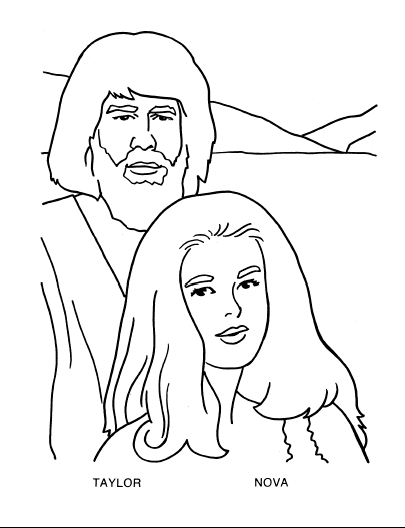 Landon and HODGE?!?!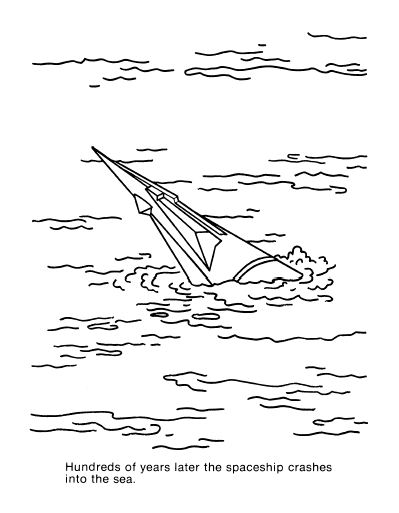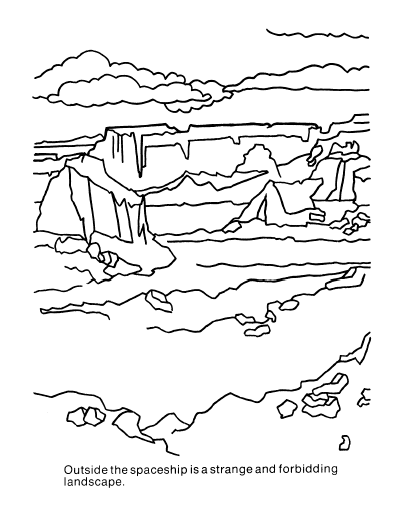 Blah, blah, blah, blah ape and gorilla stuff and then the last page ...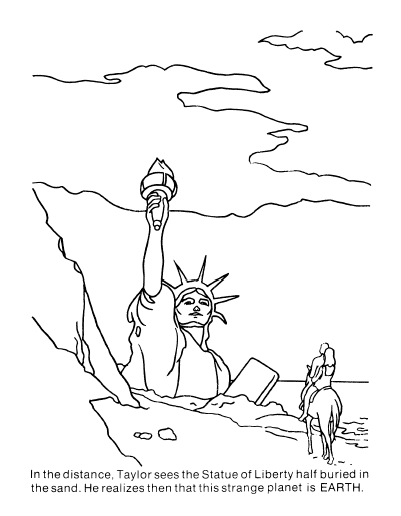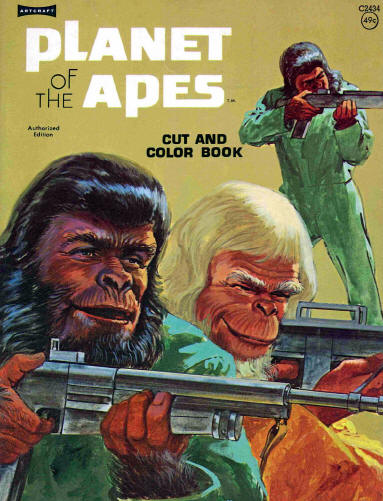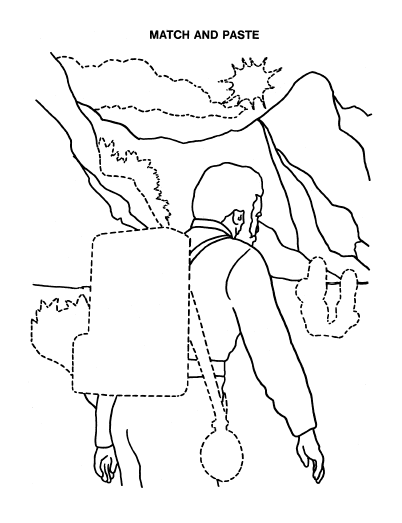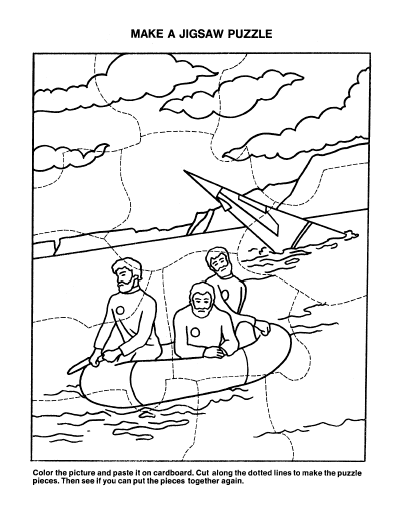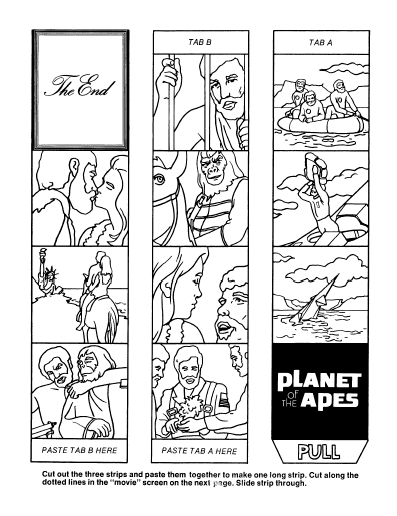 Wow. The whole POTA movie in 10 pictures not counting title and
end shot and it sums the original movie up rather nicely.
I'm really tempted to print out these two sheets, color them in Photoshop
or some other program and put them up somewhere in my study.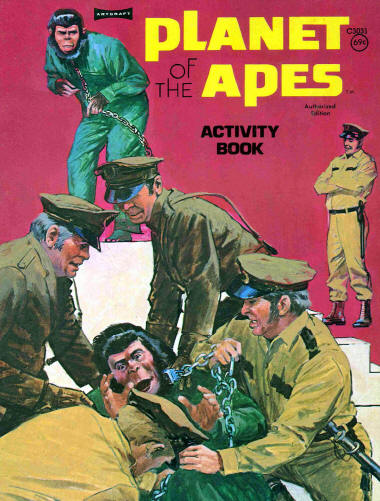 The third book simply contained reprints of images and activities from the first two books.
The fourth book with Dr. Zaius on horseback held images not seen in any of the previous books.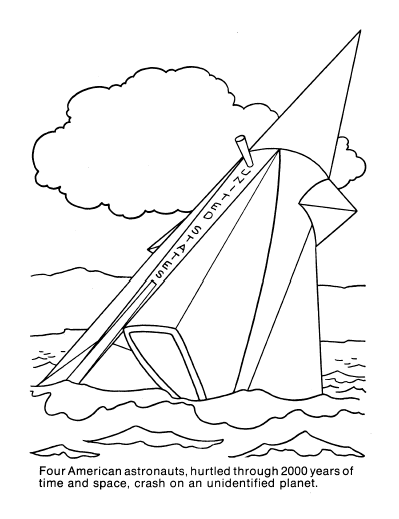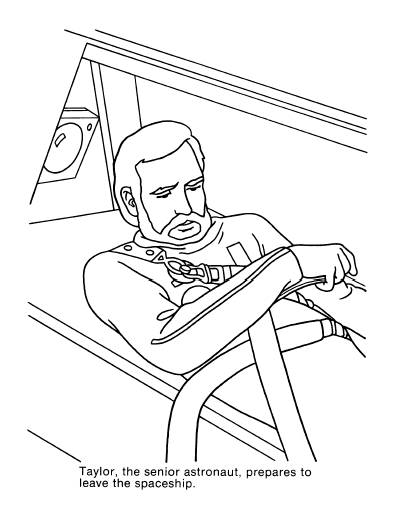 _______________________________________________________
Questions or comments? Email ANSANAUT