THE JOURNEY ________________________________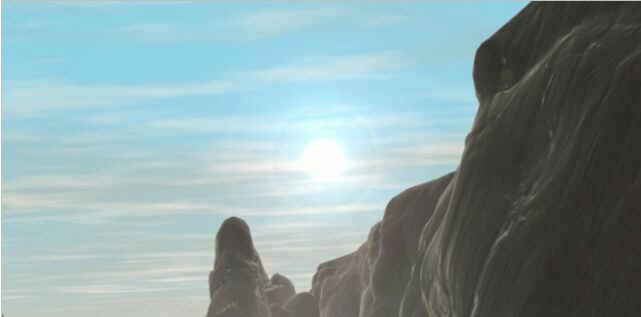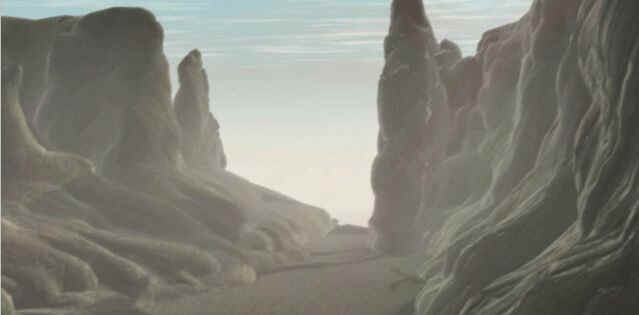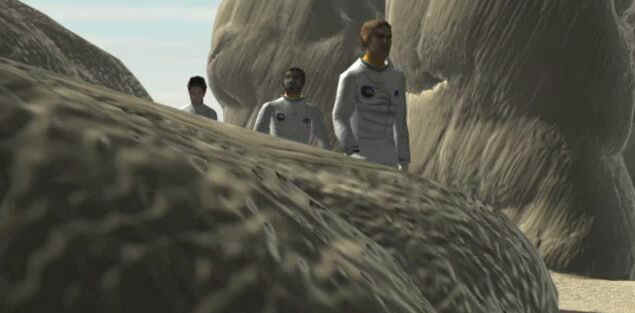 ROMULUS: "Where are we?"
SOPHIE: "Cassiopeia's navigation system didn't survive the landing. It's not possible to know where we are."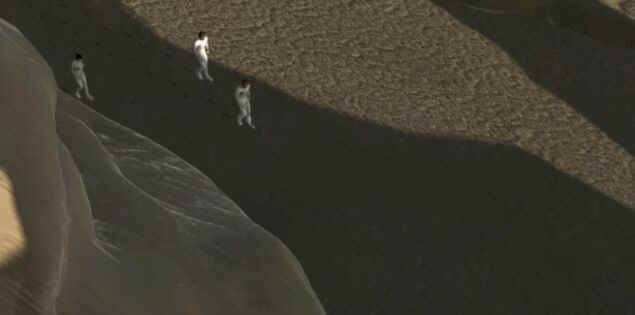 ULYSSES: "The navigation system isn't the only thing that is gone. The ship's clock on the navigation panel said 3889. It's not possible that we've been drifting in space for almost 2000 years."
ROMULUS
:

"This heat is unbearable."
SOPHIE: "What on Earth is THAT?!"
ULYSSES: "I have NO idea, but it's the first sign of life that we've seen so far."
SOPHIE: "They look like primitive symbols, a kind of..."
SOPHIE: "AHHH!"
ULYSSES: "TREES. GRASS. THERE MUST BE WATER DOWN THERE!"
PREVIOUS GALLERY RETURN TO MAIN NEXT GALLERY