SHANE JOHNSON'S
_________________________

HEAVILY MODIFIED MIM "ICARUS"

TAKING THE STOCK MIM 1:35th SCALE KIT AND MODIFYING IT INTO THE ANSA SPACECRAFT
SEEN IN THE FIRST EPISODE OF THE POTA TV SERIES,

"ESCAPE FROM TOMORROW"
AKA "Alan Virdon's ANSA Spacecraft"
Notice that Shane has added the 'atmosphere analyzer' (black dot behind nose along 'bridge')
as seen in the first movie and the gull-wing door from the third movie and the TV series.
Shane even added the 'indentions' found in the hull as well as the 'grooves' which suggest that the
spacecraft was connected to something much larger, like a lifting or driving body.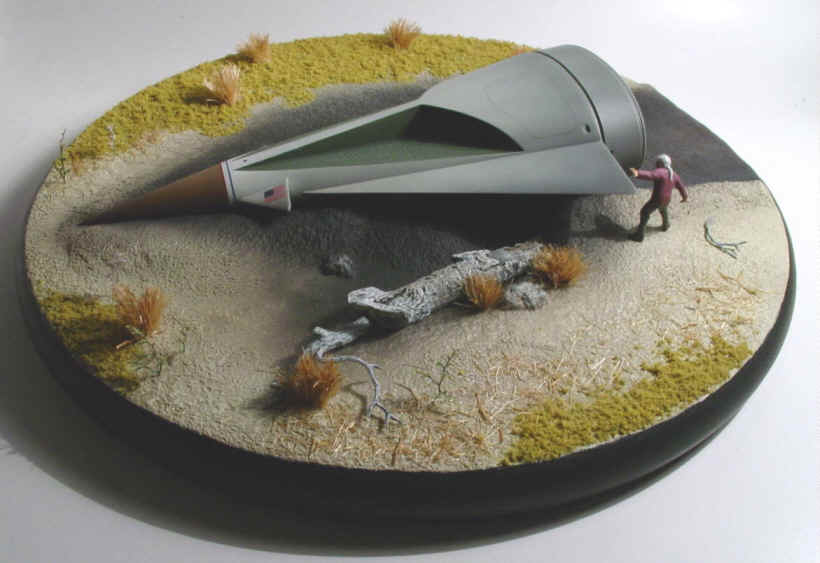 Farrow reaches for the flashing red button which will open the spacecraft.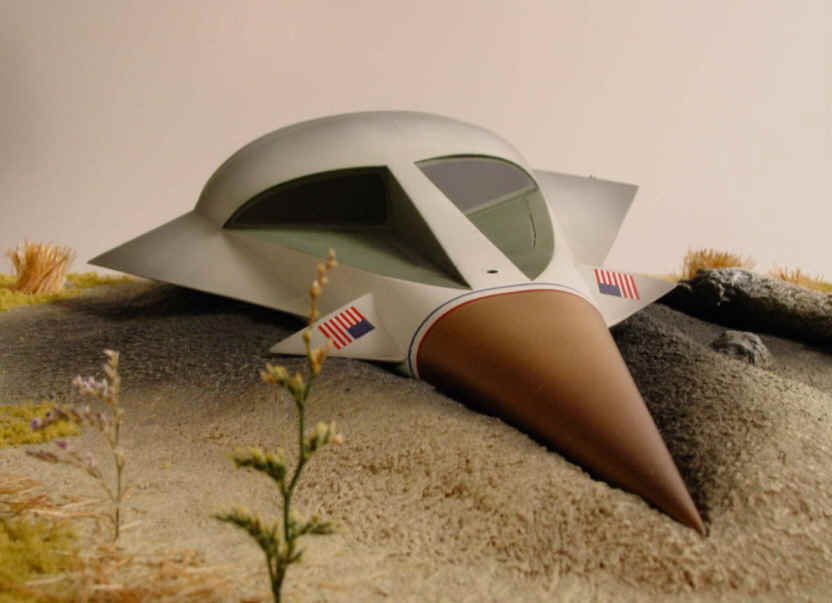 More pictures of Virdon's spacecraft can be found here,
so that you can compare this model to the TV prop.
If you think the Shane's name is familiar, you've probably
heard of (or own) the book that he wrote: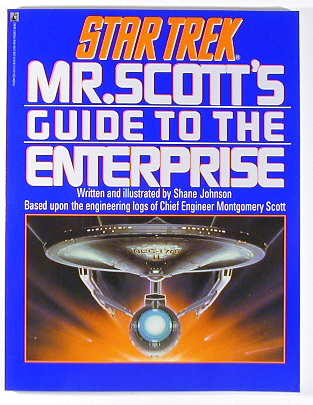 Shane also wrote an entire chapter on modeling the "Icarus" in Steve Iverson's book.
You may purchase this book online at Steve's modeling and hobby news site. Find a link here. Thank you, Shane, for sharing these images with myself and all the other fans of this spacecraft. Thank you, Steve, for giving this model a place in your book and some much needed attention at last.
_______________________________________________________
Questions or comments? Email ANSANAUT