THE DISCOVERY / HUMANS AND APES
_____________________________________________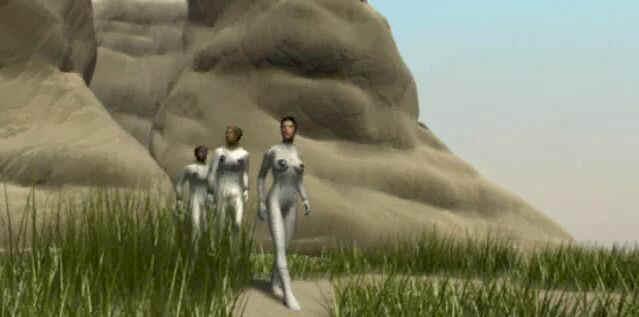 SOPHIE: "SHHHH! ULYSSES!
ROMULUS
!

LOOK!"
Oh, by the way, I thought the patches and shadows were placed
very suggestively on Sophie in many scenes. You be your own judge. -Ansanaut
ROMULUS
:

"THEY…

THEY LOOK LIKE…"
ULYSSES: "WHAT'S THAT?"
SOPHIE: "SOMETHING'S COMING! RUN!"
Apes on horseback, with rifles! A salvo is fired into the tall plant stalks at the fleeing humans.
Romulus takes a fatal round in the back as he is running, a scene very similar to how Dodge died in the 1968 movie.
Humans attempt to jump a creek, some make it, some do not, and fall into the water below
Ulysses and Sophie running through the tall stalks.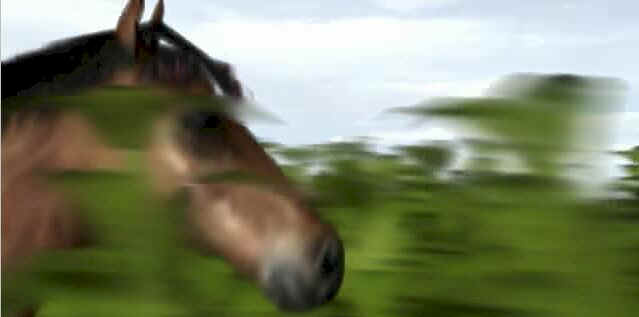 An ape soldier on a horse pursues the two running humans.
The ape raises his rifle and fires a round.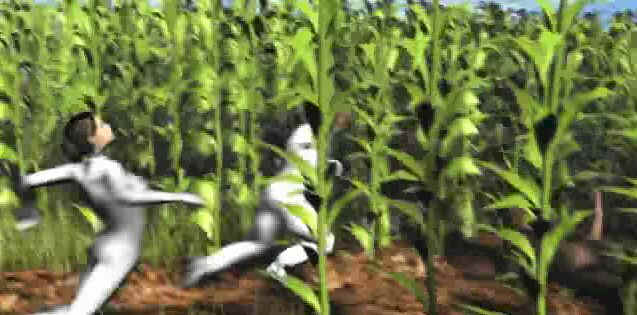 Sophie is hit in the back.
Ulysses kneels over Sophie's lifeless body.
ULYSSES: "SOPHIE?! SOPHIE!"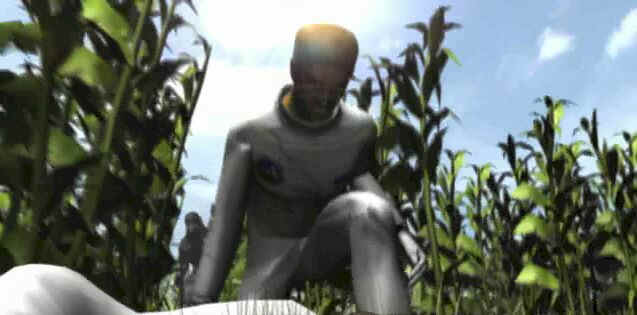 Ulysses is lost in his sorrow, he doesn't see the ape who killed Sophie riding up behind him.
The ape soldier slings his rifle around, stock first, and raises it over Ulysses...
Too late, Ulysses turns at the sound of the thundering hooves behidn him.
The ape soldier brings the rifle down across Ulysses' head...
A blow that sends the Astronaut into unconsciousness... fade to black.
Game menu and main title shot, animated. Those are humans on the poles being carried,
the horses slowly walk across the burning sands. The game begins with you awakening
in a much more advanced ape medical research facility than Taylor found himself in.
PREVIOUS GALLERY RETURN TO MAIN