Mark Creighton's
WILCO MODELS "ICARUS"
___________________________
Hey,
I just finished my Wilco model of the Icarus and wanted to share with you. I messed up on the decals and added my own stripes and the red stripe was the wrong size, I will correct it later but it was my first attempt at model building so I was happy with the results. Feel free to share or make fun of I had fun working on it and research from your site was very useful so thanks a bunch.
All the best
Mark Creighton

Well, you're a lot farther along that I am ... my WM Icarus is still in the box on the top shelf in my closet gathering dust so I have no room to judge. Thanks for the submission, Mark. -ANSANAUT
Interior looking forward towards the escape hatch
Interior with command seats and hibernation racks
Looking forward from the outside. The fallacy of adding engine nozzles
to the rear bulkhead should be clear to most nay-sayers now.
Nosecone detail
More of the fore end of the ship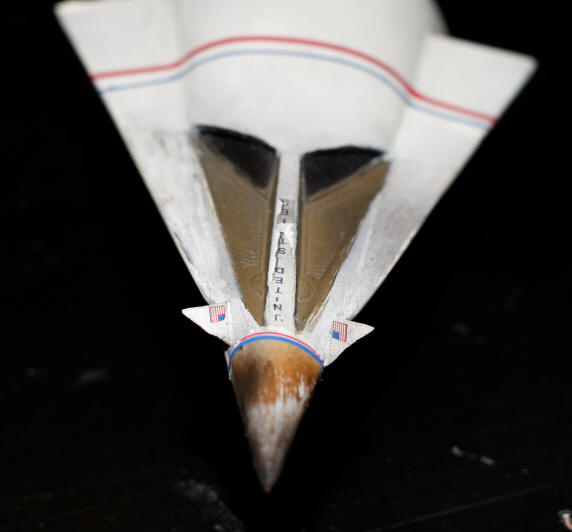 _______________________________________________________
Questions or comments? Email ANSANAUT