ABANDON SHIP _____________________________________________
COMPUTER VOICE (soft female): "STAGE THREE PROCEDURE: ACTIVATED. CRYOGENIC REVERSAL."
Automated straps, buckles, and support equipment retracting automatically.
Lid of hibernation chamber closed.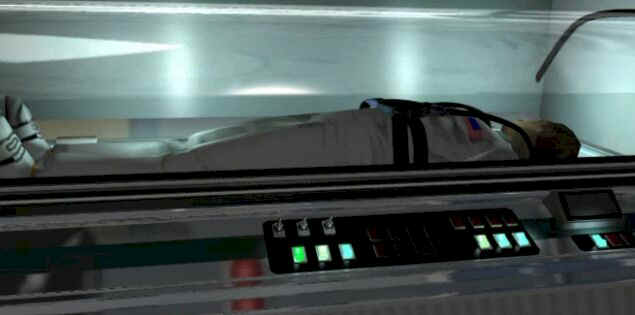 Lid opening, top belts starting to retract.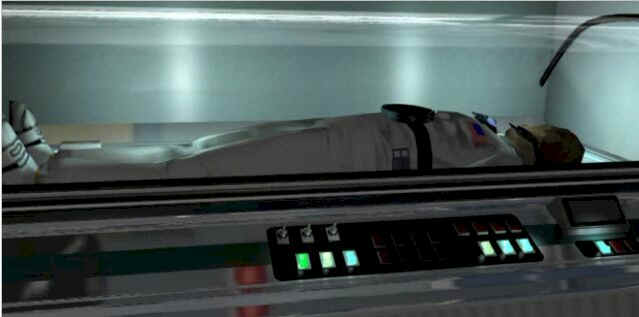 Central control 'monitor' on chest breaks apart in middle and retracts. Top buckles almost fully retracted.
Side buckles almost fully retracted. Glass top continues to slide up and over, which is a much better design
than that which is seen on the 1968 version of this equipment which apparently would not physically retract.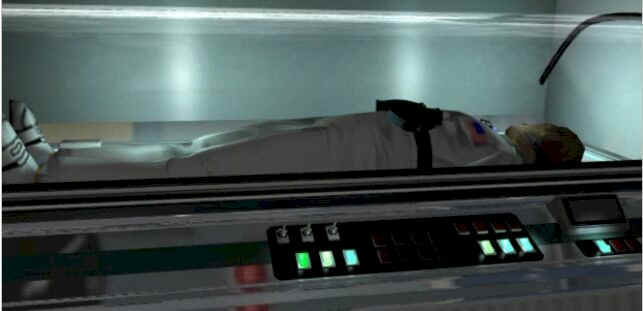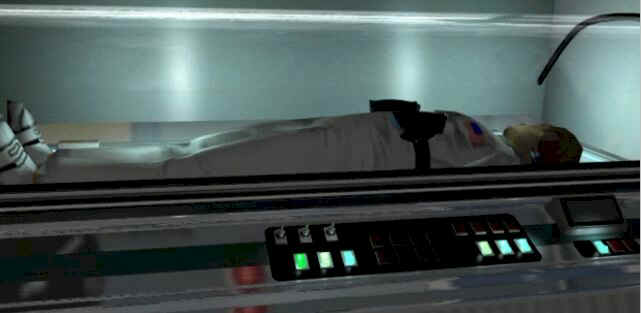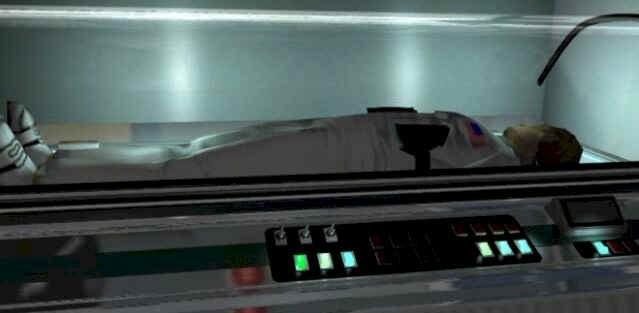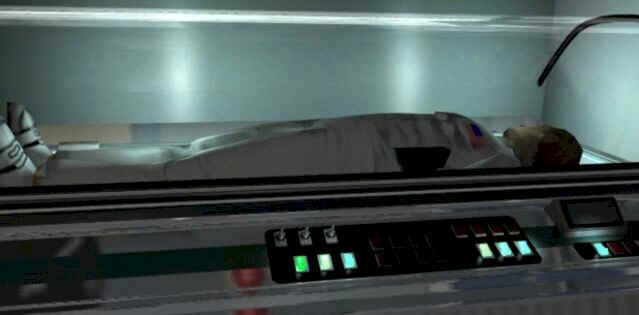 COMPUTER VOICE (soft female): "HIBERNATION PROCEDURE: TERMINATED. PODS OPENING."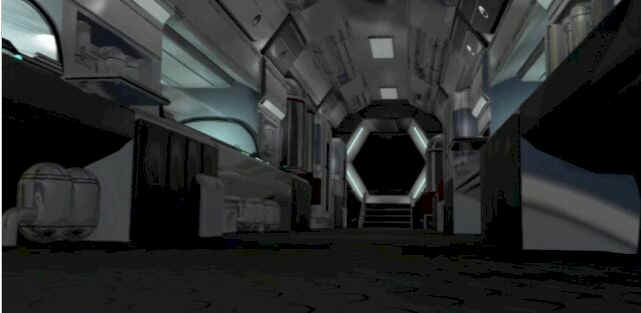 Ulysses takes his first steps in almost eighteen centuries.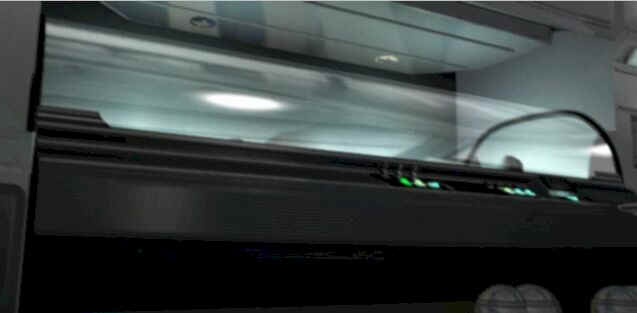 ULYSSES stretches, yawns. "There's something wrong…"
One of the hibernation chambers is not opening.
ULYSSES: "
Martinez
?"
ULYSSES: "MY GOD!"
The other three astronauts approach to see why their crewmate has not awakened.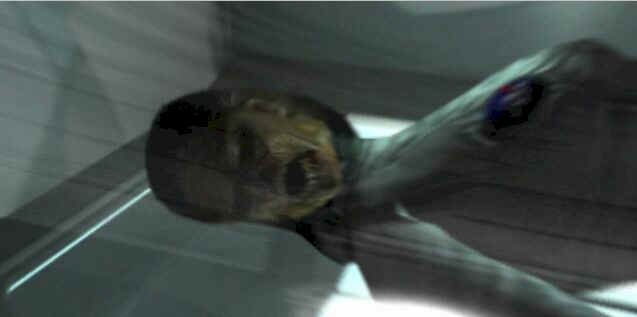 ROMULUS:: "She's dead!"
Dead. And by the looks of the breasts on this corpse, Martinez was a female, which means that the crew
consists of two males and two females. The race of this corpse is hard to tell though but the long
hair gives away the sex if the breasts do not.
Camera fades in on the dead mummified remains of the astronaut.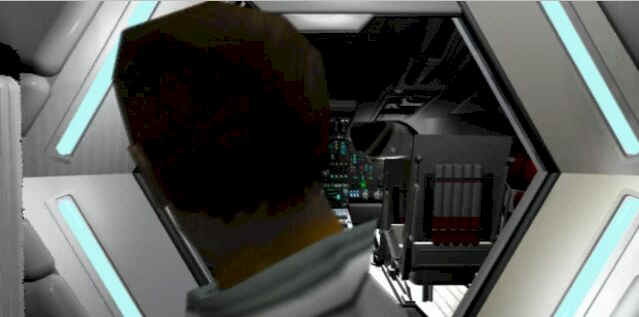 ULYSSES: "It's not safe! We have to get out of the ship! Now!"
Ulysses looks towards the cockpit, where a monitor is beeping.
Rapidly fade in on the display of the ship's chronometer.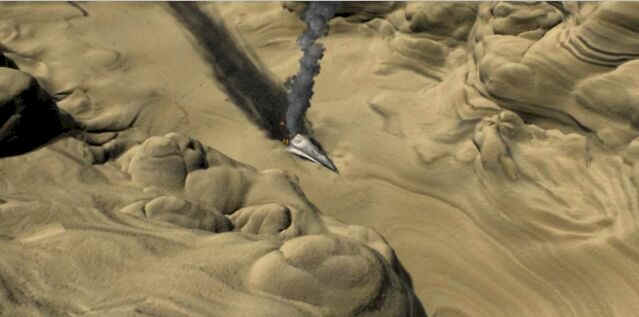 Fade out on the crashed "Cassiopeia", thick smoke trailing from the wreckage and rising into the air,
several fires still burn behind the spacecraft.
PREVIOUS GALLERY RETURN TO MAIN NEXT GALLERY