A collection of original poetry, fiction, science-fiction, science-fantasy, fantasy,
horror and cyberpunk stories, short stories, novelettes and vignettes
written by
Christopher T. Shields


"My God! It's full of ... stories !"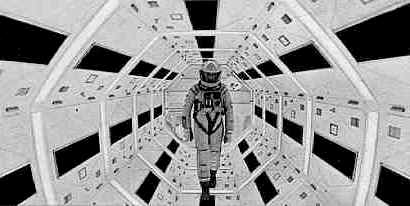 All stories are copyrighted by Christopher T. Shields. Thank you for your interest in my writing. I have included the following selections for your enjoyment. I will add more as time allows, these will be obvious from the 'new' indicator next to them. I welcome your comments, if you feel so inclined.
Right of Ascension - "Bondurant?" Jaix asked, wondering what the captain of the Right of Ascension was going to do about the current situation, even though she knew that the buildup of the warp generator meant that Bondurant understood that the Right of Ascension really didn't have a chance. A tactical warp retreat was the only option … if they could make it.

Tomcat Terror versus Gunboat Diplomacy - "Battle

stations! All hands to battle

stations. This is not a drill. Repeat. This is not a drill. Commander LeFey, please report to the command center now. Commander LeFey

,

your presence is required in the command center at once. All

assault

shuttle pilots are to report immediately to briefing room twelve on Deck C. Full flight gear. This is not a drill."

_______________________________________
The pocket tactical wargames that have survived for more than 30 years, Steve Jackson's original take on 21st century tactical land combat involving giant cybertanks and the armored forces that can stand up to a slugging contest with them. Find out more in DATAPULSE.

___________________________
Gravedigger- Award Winner - "It's hard to breathe. The air is cold, pure. Artificial. Bottled. I see them standing around me now, distorted through the visor of the helmet."
MAISHIN

"I stared at the flat black oval in my hand, a military grade environmentally sealed case. Cool, yet alive with a barely perceptible hum. Shielded, electronically and digitally. It had only two ports to the outside, both heavily defended with hard black ice and direct linked to a greater array of softer, though none the less volatile ice. What I held in my hand was a ghost. A two kilo ghost." - The Decedent Reconciliation
Maishin, Japanese for "push forward, struggle ahead," is the gritty collection of cyberpunk tales that follow Quinn DiArdo from the hot jungles of South America, to the vast urban underground sprawl where shady deals are made and everything and everyone has a price. In a world where everyone wears a face, nothing is as it seems, and deception is considered a business formality, the payoff for a job well done can be tremendous. If you fail, you can be replaced easily and your body parts and organs will bring a tidy sum to whoever can claim them for sale. And if you ever go on the run and want to hide, you're going to have to do more than change your face, your habits, and your name ... you're going to have to change your very DNA ...
Experience the illusionary interface of the global network, marvel at the twelve kilometer high atmoscrapers and the intrigue of global multinational corporations that have their own life, giant creatures that control the Earth through commercial and political pressure. Their blood is composed of information and it moves at the speed of light. Ride the Beanstalk up the gravity well to the shining crystal palaces floating majestically in the LaGrange points high above the Earth and from there catch a rocket to the moon where lives that are lost in mining accidents are considered to simply be part of the cost of doing business for the corporations.
It's a long way out into the black but the ride back is worth it for Quinn DiArdo. A person, who, like the rest of us, is just trying to make a decent living. But no one ever said anything about that living having to be honest or that you would be the same at the end of the game ....
In the future, you can lose a lot more than your mind.
You can lose your soul ....
Maishin.
Prolog- The heat carried through the afternoon air in a visible wave. Washing over everything, bathing it in a sweltering cloak. A insect buzzed over the tops of the jungle canopy. A man made insect. A multi-directional turboshaft encased in a hard metal shell floated and darted the deadly insect about on its mission, it's scream was enough to drown out other natural insects and predators below. Dark green paint, faded identification and insignia were man's answer to natures natural markings. A multi-faceted cockpit canopy allowed the pilot a wide angle of

vision, and looked all the more like a compound eye of some weird tropical fly.

The Lazarus Contract-

The black nylon shoulder holster held a Porsche Mephatia 5.4mm snubmachinegun, a work of art from the ergonomics department, ugly to look at, but easy to use and brutal in its effectiveness.



Hard Copy- "I actually imagined that I heard the shuttle's frame sigh with release as the docking clamps engaged. I started to remove my harness as a final groan and the hiss of atmospheres matching in a French kiss of gasses echoed through the passenger compartment." (

work in progress

)

The Means-End Inversion-"It only becomes a occupational hazard when you mix artificial heights with natural gravity."

The Janitor of Buddha- "Then came two of the sweetest sounds that I have ever heard in my life... The first was the sound of the Samandi unit coming to life in my hand. The second was his surprised scream ...."

The Decedent Reconciliation-

Award Winner -

"People were going to get hurt one way or the other. Either by stray fire or the panic that was going to follow. Some might die. That was life. They were just in the wrong place at the wrong time. Karma. Not my problem."

Intercooled Power Windows- An interview with Christopher T. Shields on his work, "Maishin."

Terms- A comprehensive list of terms and slang used in

Maishin

.
The Morning After- A true story. OK, not really, but it shows you what I can do in five minutes with a simple idea and a text processor (

AKA

MS

Notepad). Here's one example of why you need to check out who your employers are before you go to work for them.

Incident At Night- "I glanced at the instruments and saw that we were doing one ten and holding. I continued to weave in and out, keeping the patrol car behind me. I looked over at the other patrol car, still on an intercept course that would bring it onto the road just in front of me. Then I did a double take! Bo was leaning out the passenger window and taking aim with a double barrel shotgun at me and my car! Why did everyone have to pick on my car?"

White Line, Black Road- "I knew a hero once. Saved my ass. Seems like a long time, now. In reality, the whole thing happened just a few months ago, when everything came right down to the wire. A time when my life went from being all in order to resembling that of a white hat wearing hero in a cheap spaghetti western. Or a bad Bruce Dern movie."
The Blinding Of The Witch-

Award Winner -

"Those who built the temple must have prayed to an unknown and forgotten deity, or by the general arrangement of the statues, to many deities. Thus did the place become to be called the Temple of the Nameless Ones. The Ruins were the most ancient in the known world, having been built long before the first page of history was recorded, even before the people of the world had learned to farm and tend animals or to work metal into tools."
The Long Dark Night-

The world that you now perceive is nothing more than a sugar coated topping. There is another world, a much darker world, that lies waiting underneath.

Shades Of Gray-

Award Winner - "P

ain is an delusion of your senses, despair a delusion of your mind. Every man is but a brief spark in the vast chasm of darkness, by the time he is noticed, he is gone forever. A dim after image that quickly fades and is obscured by newer and even brighter lights

."

Death says.
The best laid plans of mice and men oft go astray. Here are works that I started with the best of intentions (i.e. of finishing them) but which have sat gathering dust for years now. These are unfinished works, so be warned; don't get attached to any characters or situations in these stories. If they provide inspiration for others, so be it. I may or may not get around to finishing these stories, but until then, they remain ... fragments and pieces.
Smuggler's Dues- He switched off a dimly lit bank of pull switches, shutting down the last of his non-essential power requirements to conserve what little energy his shattered solar panels could still provide. Beyond that, the rather limited amount stored in the high density crystal batteries could provide energy for a few days more. The passive damage readouts for his TIE fighter told him a grim story, his solar panel equipped wings were shattered, and the main spars leading to the control pod had been buckled, severely restricting the amount of power available to him.

For real stories and humor related to fast cars and a fast life
please check out TALES FROM THE DRIVER'S SEAT.